Diese Veranstaltung hat bereits stattgefunden.
XR Gaming and Development presented by XR Bavaria
18. Juli, 2019, 19:00

–

22:00

kostenlos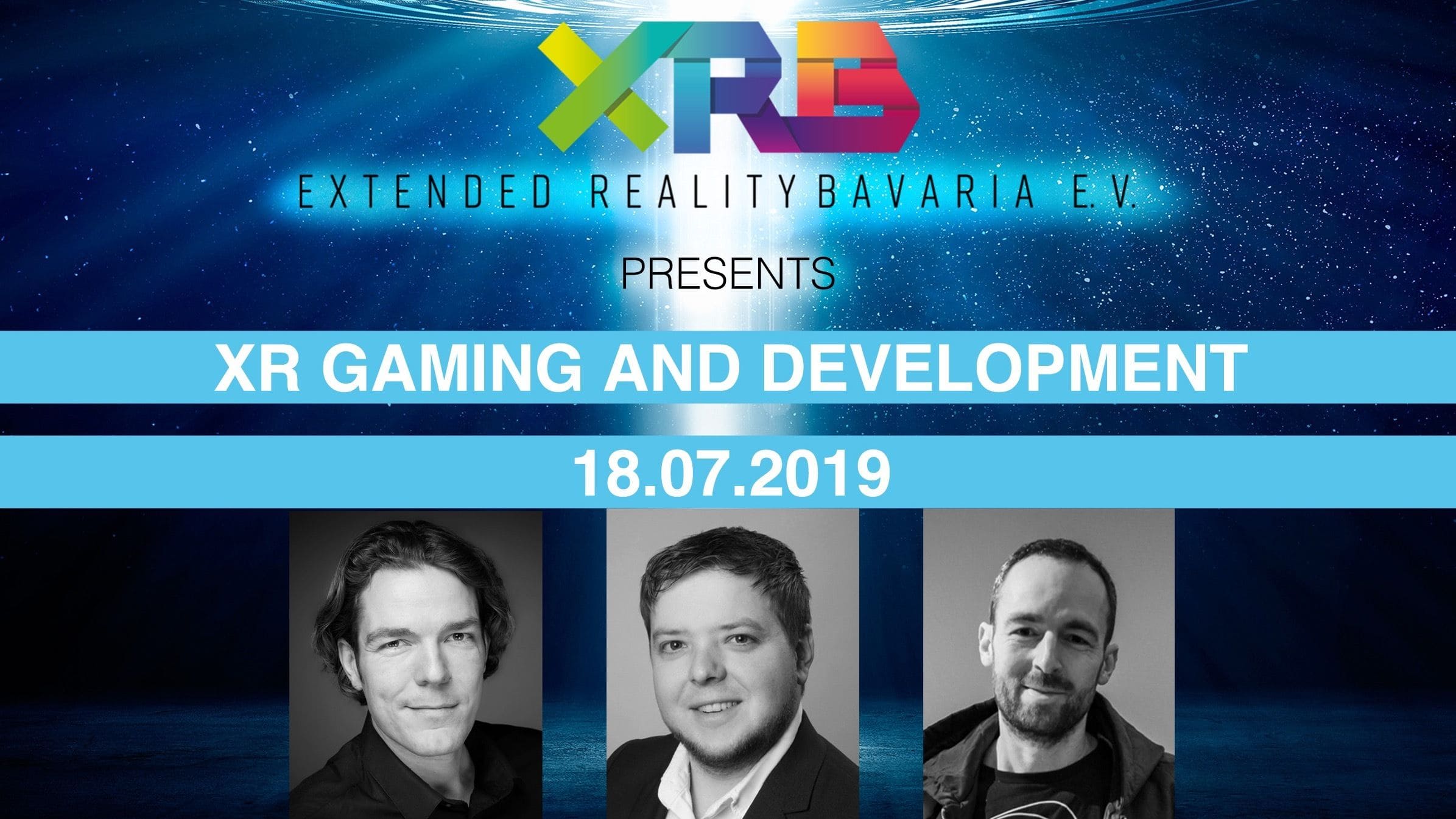 This Meetup is all about gaming in VR and challenges related to development for immersive media.
This time we are guests at the HOLOGATE HQ in Sendling.
We have 3 exciting talks by frontrunners in the field of VR gaming Leif Petersen, Wolfgang Emmer and Marcus Kühne. After that, there is time for some networking and meet and greet.
Our guests are:
Leif Petersen, CEO HOLOGATE
XR Location Based Entertainment
With more than 250 locations worldwide, HOLOGATE is the largest network of virtual reality multiplayer systems and the worldwide market leader with compact VR platforms.
http://hologate.com/
Wolfgang Emmer, CEO Aesir Interactive
Das Boot – Meets the Miner
Aesir Interactive develops Cross-Platform, Serious, VR/AR Applications and Games.
http://aesir-interactive.com
Marcus Kühne, CIO HOLORIDE
In Car VR
Holoride takes everyday journeys and transforms them into hyper-immersive experiences by combining navigational and car data with XR.
https://www.holoride.com
Please register now.
Regards
Clarence
Ähnliche Veranstaltungen