Diese Veranstaltung hat bereits stattgefunden.
Virtual Worlds
2. Juli, 2019, 10:00

–

4. Juli, 2019, 22:00

kostenlos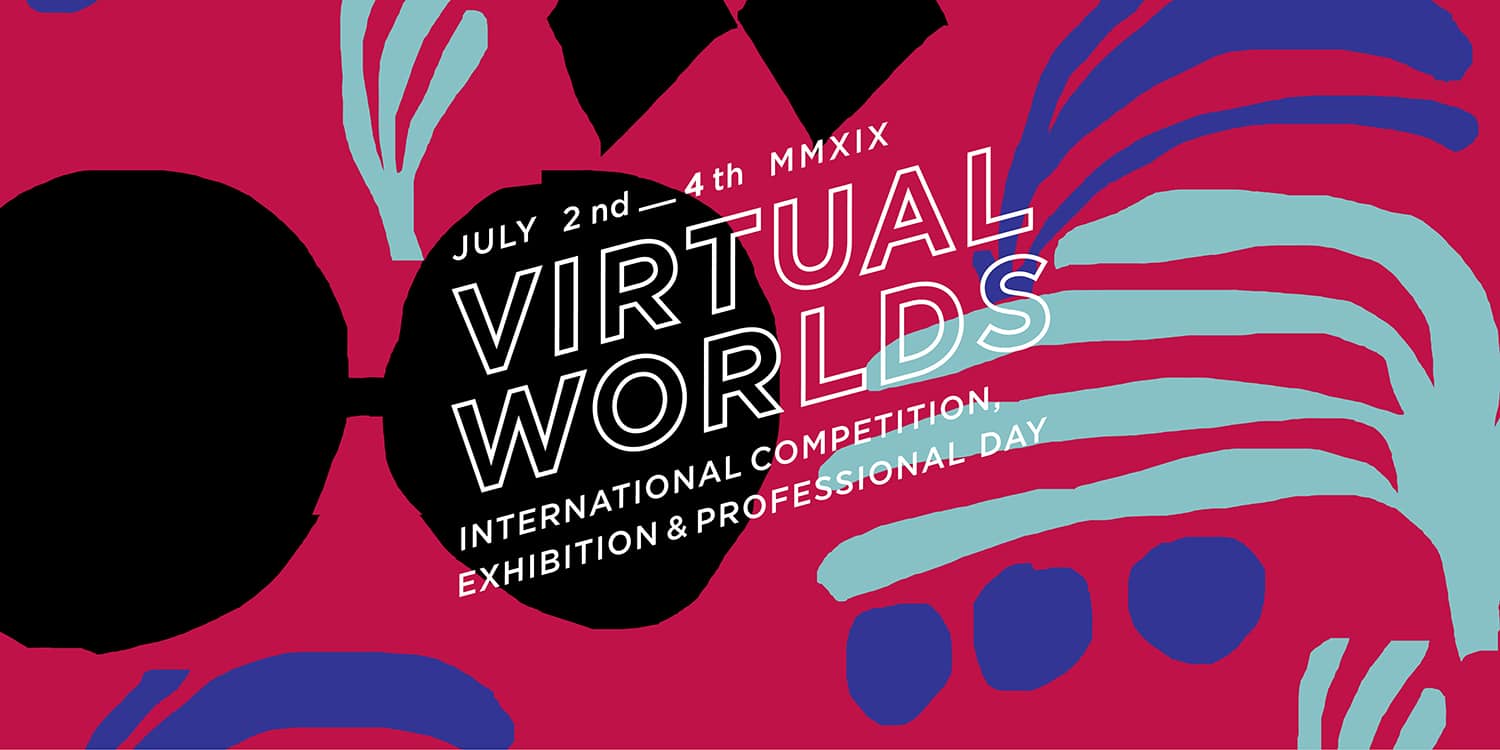 VIRTUAL WORLDS is an international competition for narrative VR, curated by Astrid Kahmke, Creative Director of the Bavarian Film Centre. The selection of some of the most innovative and important international VR-experiences will be presented at the FILMFEST MÜNCHEN in the Isarforum from July 2 to 4, 2019.
We are excited to welcome our international jury Myriam Achard (Curator Virtual Reality Phi Center Montréal), Colum Slevin (Head of Media for AR/VR Experiences at Facebook, San Francisco) and Chloé Jarry (Founder and CEO Lucidrealities Studio, Paris). Epic Games and Unreal Engine Studio and the Bavarian Film Centre donate the prize – the Munich Deer.
France as Guest of Honor is represented with numerous VR-experiences and artists, and furthermore we present the first retrospective of the works of the multiple award-winning studio Felix&Paul from Montréal. The VR artists and producers will be present. As part of the VIRTUAL WORLDS, a Professional Day with keynotes and an exclusive b2b market for VR projects in development with numerous international decision makers will be organized at the Gasteig on 3 July.
On Thursday, 4 July, the award ceremony will take place at 8.30 p.m. followed by the official Filmfest Party Night out: Virtual Worlds clubbing by Epic Games – The (un)real virtual party night at Ampere/Muffatwerk.
Events & Networking
Offizielle Eröffnung und Empfang (Institut Francais und der Vertretung der Regierung von Quebec in Bayern) (auf Einladung)
Isarforum
Tuesday, July 2nd : 10 am to 1 pm
VR Exhibition
Isarforum
Tuesday, July 2nd : 1 pm to 9 pm
Wednesday, July 3rd : 10 am to 9 pm
Thursday, July 4th : 10 am to 7 pm
Tickets Virtual Worlds
Industry Breakfast (Einladung Wirtschaftsministerium Quebec, EPIC GAMES und Unreal Engine)
Isarforum
Wednesday, July 3rd : 9 am to 10 am
Keynotes
Carl-Amery-Hall / Gasteig
Wednesday, July 3rd: 1 pm to 5 pm
Tickets Keynotes
B2B Market (on registration / invitation only)
Gasteig Lounge
Wednesday, July 3rd : 10 am to 13:30 pm
Registration b2b market
Industry Breakfast (Einladung EPIC GAMES und Unreal Engine)
Isarforum
Thursday, July 4th : 9 am to 10 am
Preisverleihung mit anschließender Virtual Worlds clubbing by Epic Games – The (un)real virtual party night
Muffatwerk / Ampere
Thursday, July 4th : 8:30 pm
Ähnliche Veranstaltungen