Diese Veranstaltung hat bereits stattgefunden.
Meet nextReality.Hamburg at the Global XR Conference
3. Dezember, 2021, 17:00

–

19:00

kostenlos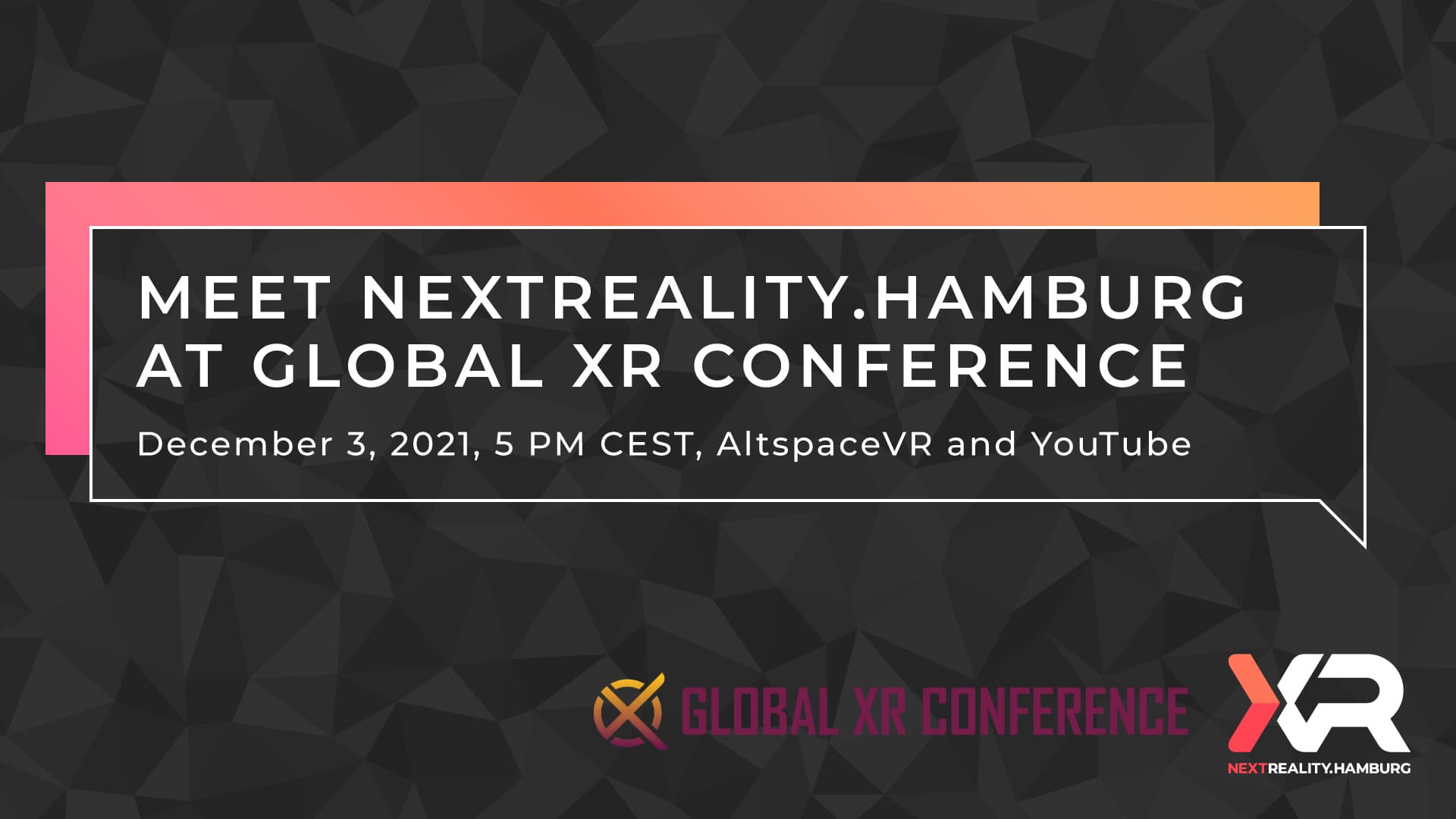 Introduction to nextReality.Hamburg e.V., Recap of 2021 and Get-Together
nextReality.Hamburg e.V. is a non-profit association based in Hamburg, Germany. We connect companies, startups, students and everyone interested in XR. During our community slot we want to introduce ourselves, and open the stage to our members to present their work and their XR projects.
Additionally, we want to connect with you and get together in our virtual space in AltspaceVR. Everyone is welcome, no matter if you already are a professional or are just interested in the fields of VR, AR and 360°.
Link to AltspaceVR: https://account.altvr.com/events/1876984772438261933
Livestream on YouTube: https://www.youtube.com/watch?v=C5ogr-tGqO8
More about nextReality.Hamburg: https://nextreality.hamburg/
More about the Global XR Conference: https://globalxrconference.com/
---
To attend the event in AltspaceVR, you have to follow a few simple steps:
First, you need to download AltspaceVR. It is available for all common VR headsets (PCVR, Meta Quest and Windows MR) as well as without VR headset for PC and Mac (the MacOS version is currently in beta): https://altvr.com/get-altspacevr/
If you don't have an AltspaceVR account yet, you can register for free directly inside the application.
The easiest way to attend is to follow the link and click on "interested", then you can find the event in the main menu of your application. You can also enter by using the room code QAU131.
https://account.altvr.com/events/1876984772438261933
Ähnliche Veranstaltungen