Diese Veranstaltung hat bereits stattgefunden.
AWE Nite Berlin #6: the latest AR projects – Virtual Meeting!
25. Mai, 2020, 19:00

–

21:00

kostenlos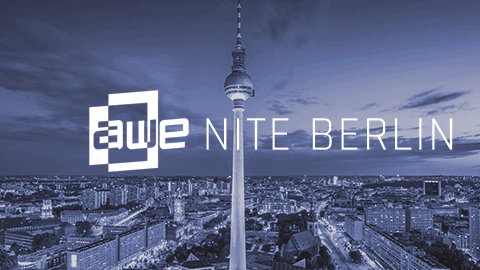 Hi everyone,
In those challenging times, VR conferences and remote communication apps are rising.
Join us at our first virtual meeting in Mozilla Hubs! No installation process or app store required.
Got a VR headset? Awesome! If not, you can use your desktop computer, laptop, tablet, or mobile device.
Lineup:
1. Fabien Benetou, tech speaker at Mozilla, will explain how to efficiently create and share spaces and how to bring animations and interactions to your room, all on the web.
Hubs from Mozilla, is an open source VR chatroom designed for every headset and browser. You can create a room with a single click, then share and access that room with a URL. No app store. No gatekeepers. No installation process. Just click and you are there.
2. Darius Pajouh, Managing Director of Visualix, will dive into some learnings, and show ways customers are using our technology to solve problems related to spatial understanding and positioning.
Visualix' capability to map and localize in factory-size environments unlocks new use cases previously not possible.
About the event:
The duration of each talk is 15 minutes.
After the talks, we will enjoy networking.
We meet virtually in Mozilla Hubs:
Link to the room: hub.link/bxrsafy
Or use this room number: 676 802
Space is limited! Come first to take a seat!
The event will be also streamed on a Twitch: https://www.twitch.tv/anastasiiaaaam
See you in Hubs!!
AWE Nite Berlin Team
Ähnliche Veranstaltungen