Diese Veranstaltung hat bereits stattgefunden.
A MAZE. / Berlin 2021
21. Juli, 2021

–

25. Juli, 2021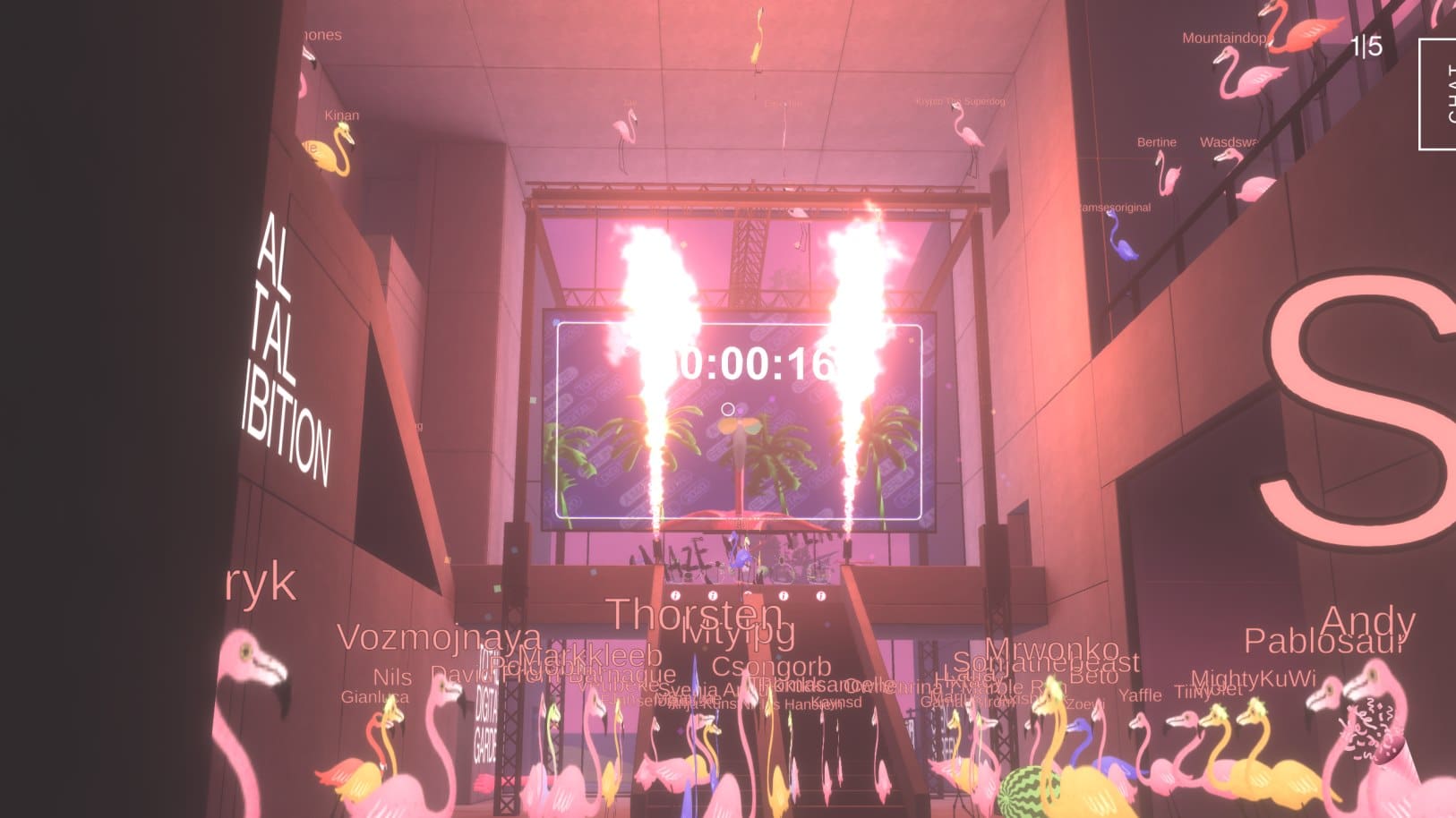 A MAZE. / Berlin 2021 – 10th International Playful Media Festival, July 21 – 24, 2021
HYPER HYBRID is the new online !
We celebrate with you our first 10 years anniversary editon. Online, virtual and physical. We are very excited creating a full intense experience festival package for games and playful media creators and lovers from around the world. #AMaze2021
Festival Link: www.amaze-berlin.de
A MAZE. / Berlin is an international festival focusing on the art and culture of games and playful media. A MAZE. / Berlin invites professionals, enthusiasts, hobbyists, and other curious people to experience inspiring talks and workshops, four nights of music, and a life changing exhibition. A MAZE. / Berlin invites creatives from diverse fields to share their vision and projects, exchange knowledge, play, connect, and collaborate. A MAZE. / Berlin represents and celebrates the new wave, the digital lifestyle, the artistic expression, and experimentation in games and playful media.
In the meantime meet your friends in the A MAZE. / SPACE:
www.amaze-space.com
/////
Follow us on Twitter: @AMazeFest
Like us on FB: www.facebook.com/amaze.festival
Instagram: www.instagram.com/a_mazefest
/////
Produced by: A MAZE. GmbH
The A MAZE. / Berlin festival is funded by Medienboard Berlin-Brandenburg and part of the gamesweekberlin.
PS: If you like to become partner with A MAZE. or the A MAZE. / SPACE you are welcome to get in contact with us and find out your opportunities.
Ähnliche Veranstaltungen